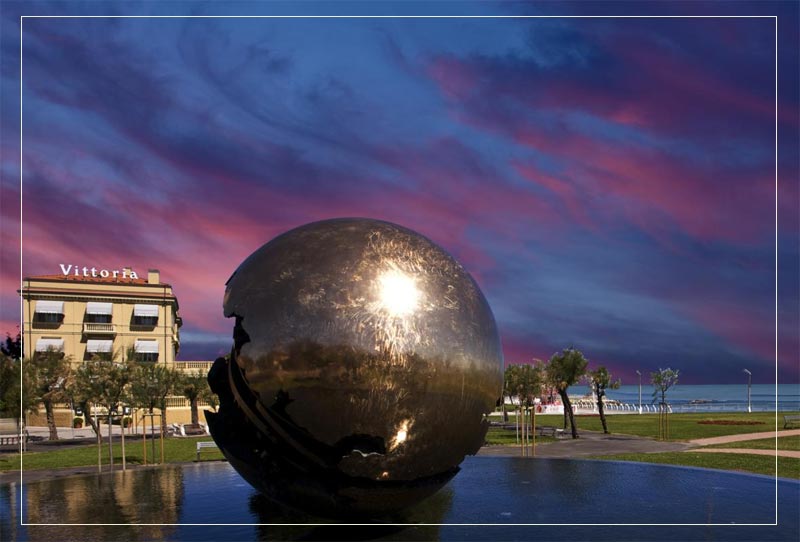 A wonderful building, built in the beautiful period of the end of 800's. A hotel since 1908, the Hotel Vittoria is situated in the main square of the town overlooking the sea.The rooms and the suites are magnificantly furnished with all modern comforts. As the most beautiful hotel in Pesaro, this hotel is the choice of hotel of many famous personalities. The unforgettable restaurant Agorà Rossini is a delightful dining experience eating on the terrace overlooking the sea, the love of Pirandello.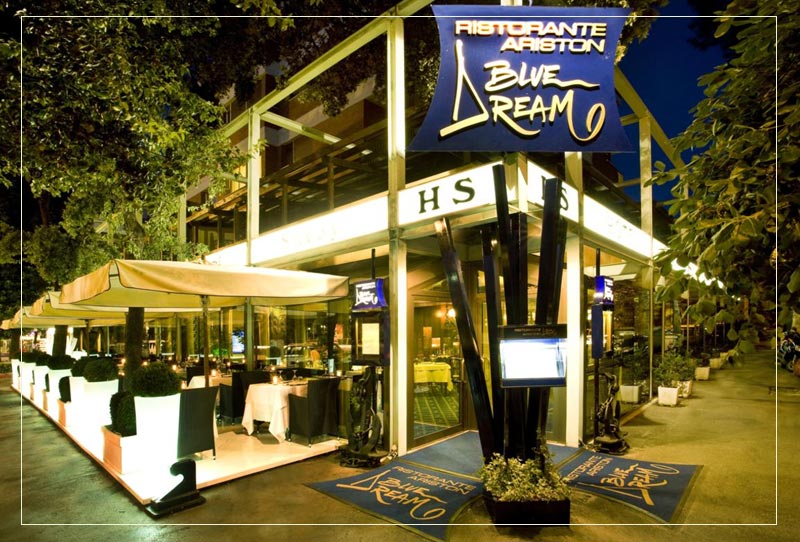 The most central hotel of Pesaro is modern and functional. The hotel is centrally located offering the best of both worlds. The Hotel Savoy is situated on the main road into the town centre, and a few minutes from the sea, the monuments and also the important offices of Pesaro. So central, but also giving our guests privacy and tranquillity. We offer all possible modern comforts you can expect from a modern hotel from internet connected, WIFI, available throughout the Hotel. For our guests we also offer favourable parking. A particular mention of the hotel's Ariston Blue Dream Restaurant serves both typically local food and international food satisfying the most demanding palate.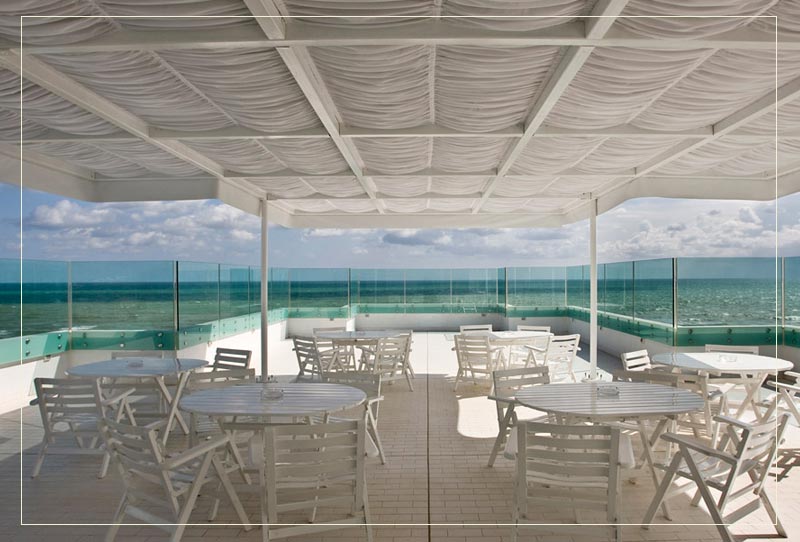 The Hotel Alexander Museum Palace is a marvellous bouquet hotel. Every room is an event of interior design, each room individually a realization of many famous artists.
Famous artists such as Arnaldo and Giò Pomodoro, Gino Marotta, Enzo Cucchi, Mimmo Paladino and Sandro Chia (to name a few) have contributed to this realization of a permanent stage of art and design.
All this in an unbeatable location! Positioned directly on the beach, in a bay with the swimming pool in front of the hotel and the hill at the back.